My Computer Guru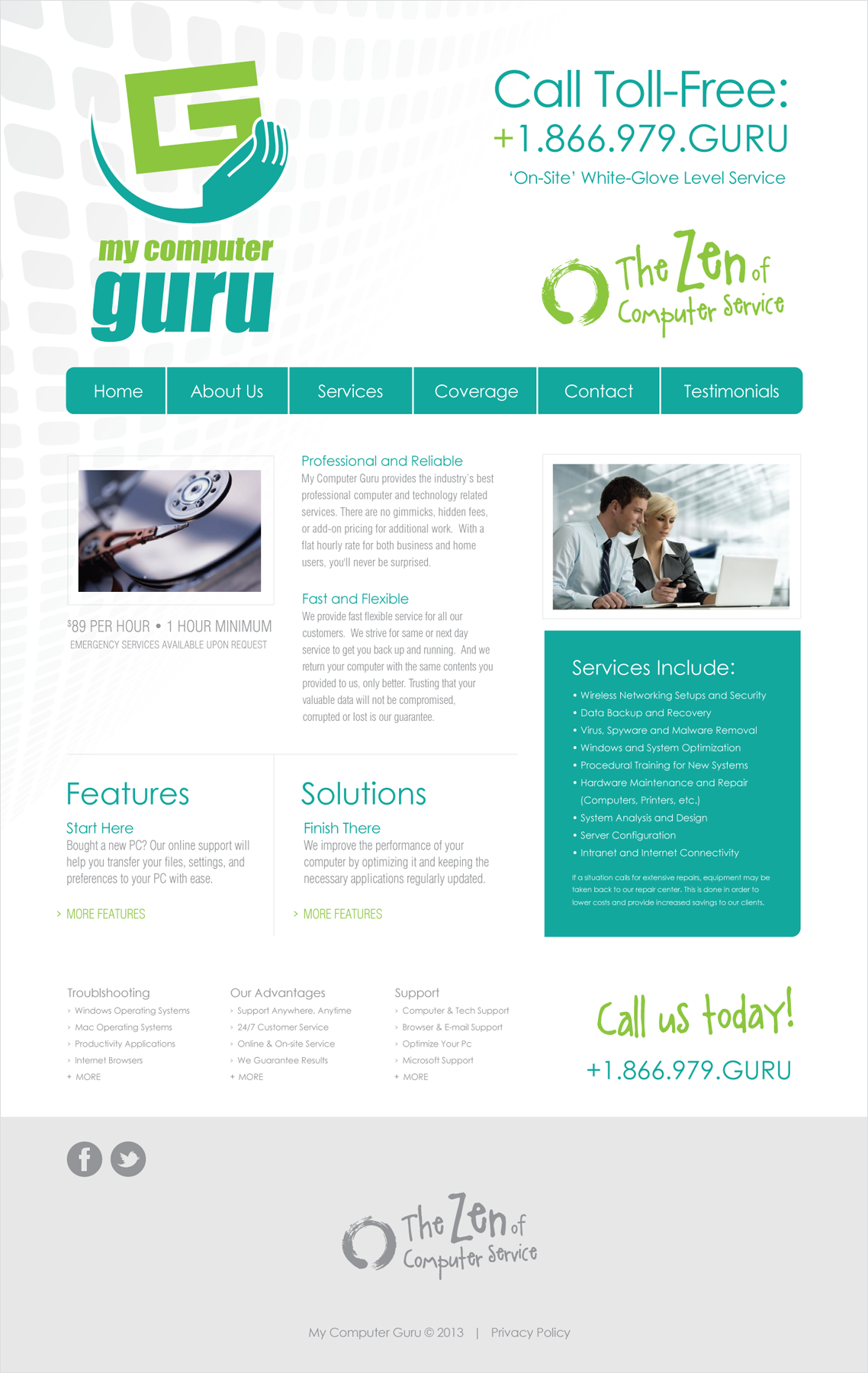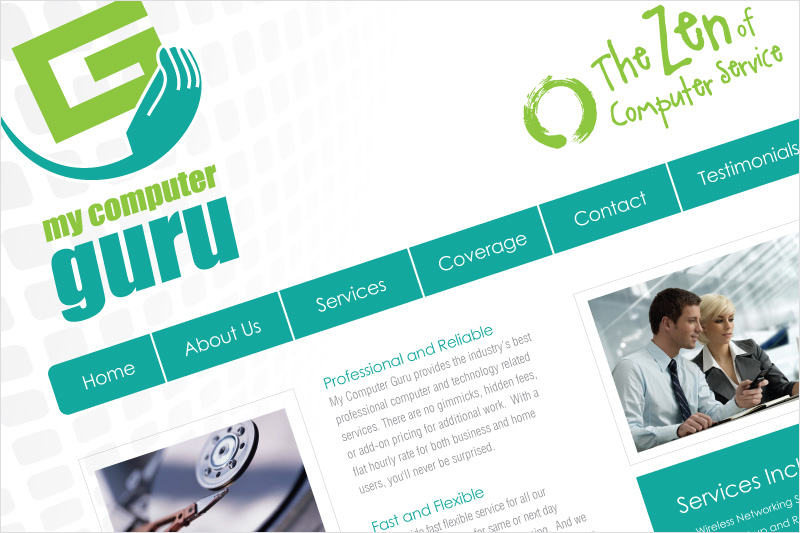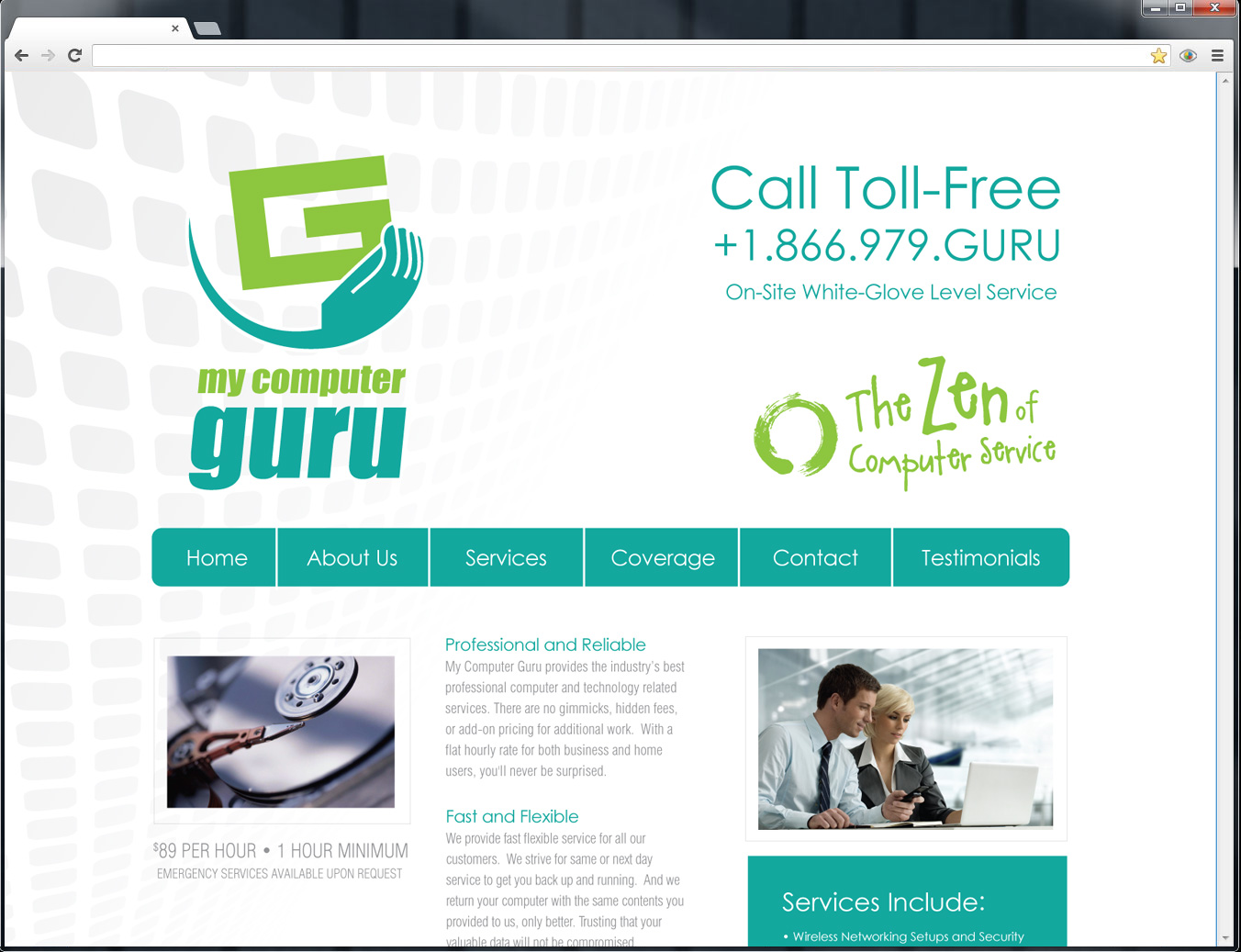 WEB
Project Description:
Quantum Design Lab created a website for the computer IT and repair services company, My Computer Guru. MCG offers 'on-site' white-glove service and they provide the industry's best computer and technology related services.
QDLAB was also responsible for branding My Computer Guru, creating a company logo/ID, sales brochures, vinyl signage for their vehicles and a company letterhead and business card.
---